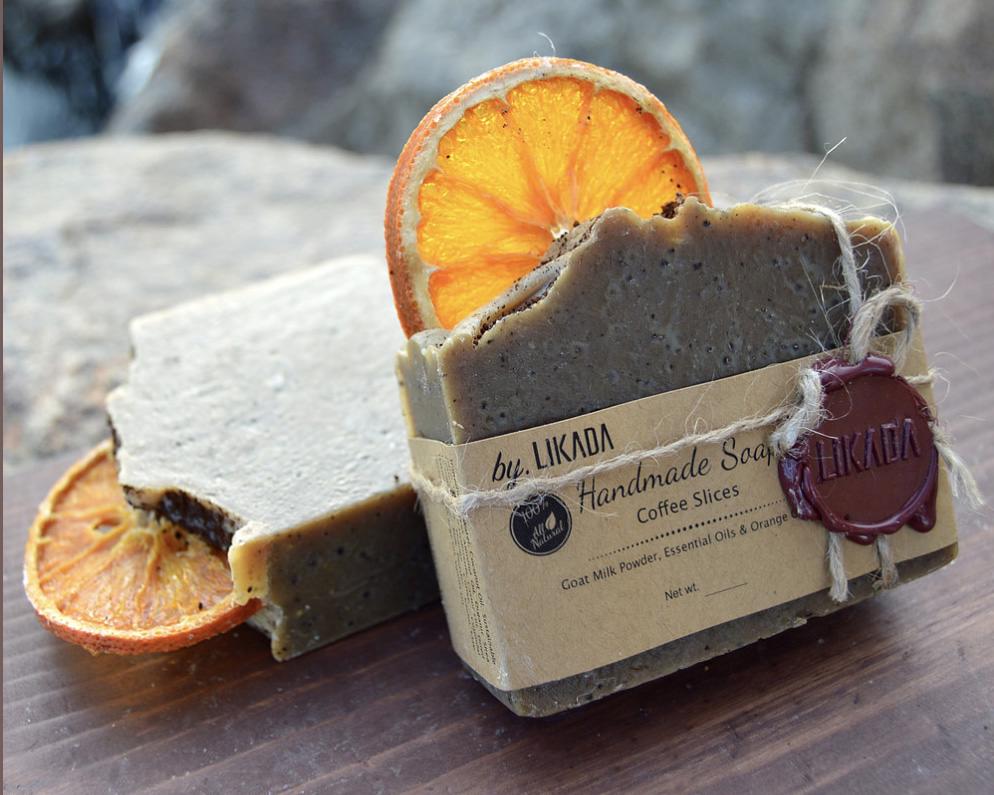 This week's Fresh Pick of the Week comes from one of our value added vendors – Likada Soap. Located in Cathedral City, Alma Carrillo, the founder of Likada Soap creates wonderful handmade goat's milk soaps and bath products using a variety of high quality oils, butters, herbs and other ingredients (like lavender, coffee, mint, lemongrass, orange slices and more)!
Likada soaps are beautifully stamped, wrapped with recycled brown kraft paper, twine and finally stamped with a wax seal. All soaps are cut into 5.5 oz bars, and each bar is cured for at least five weeks to reach its best condition and quality. During this time more water evaporates leaving a harder and longer lasting bar of soap weighing approximately 4.5-5 oz.
Did you know: The process of making soap begins with high quality oils and butters emulsified with water and sodium hydroxide (lye). Despite what anyone may say, there is no soap without lye. When mixed with oils and butters, lye causes a reaction called Saponification. After 24-48 hours, the lye and some of the water evaporates leaving behind what we know as Soap!
Price: $7 and up.