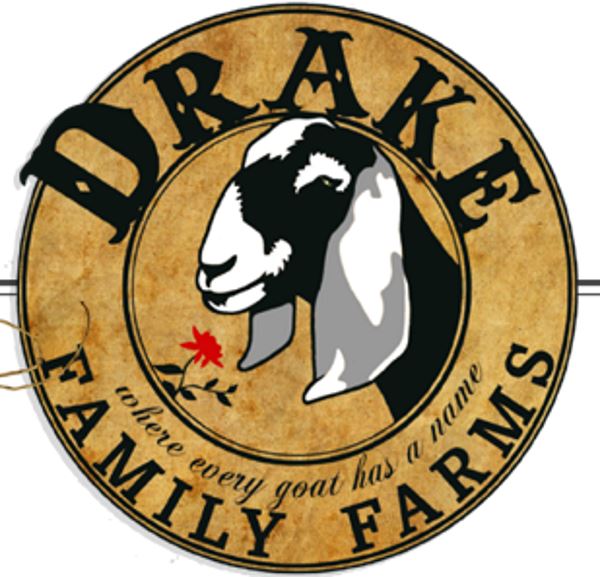 Drake Family Farms cheeses are both "farmstead" and "artisan". "Farmstead" means made on the farm with milk exclusively from the farm's own animals. According to the American Cheese Society, the word "artisan or artisanal" implies that a cheese is produced primarily by hand, in small batches, with particular attention paid to the tradition of the cheese maker's art, and thus using as little mechanization as possible in the production of the cheese.
The secret to making the best cheese is to use only the highest quality milk. The best quality milk comes from happy healthy goats. Dan Drake is a veterinarian who has been overseeing the health of the Drake Family Farms goat herd for the past 26 years. Dan brought 143 goats from the farm in Utah to start his farm of happy Southern California Goats. All the goats have names and are registered with the American Dairy Goat Association. We love our goats and give them a very high standard of care. Goats are like dogs with individual personalities and we consider every goat a pet. The herd consists of Nubian, Saanen, Alpine, and Snubian Goats. (Snubians are a hybrid cross between Saanen and Nubians).
We are currently producing fresh chevre at the farm. We use the finest French cultures and it is incubated for twelve hours and then drained in bags to give it a wonderful smooth texture and taste. We package our chevre in tubs which make great storage containers so you can eat a little bit of it and snap the lid on to keep it fresh for the next day. Our chevre tubs can be frozen and thawed in the fridge when you need cheese. We recommend everyone have a few tubs in the freezer in case you have a goat cheese emergency! We also produce specialty cheeses at the farm which you can read about in the "About Our Cheese" section.